Subscribe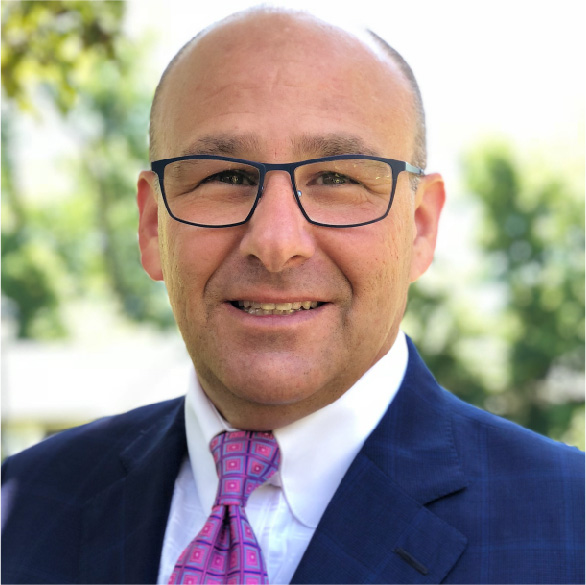 As Costs Come Down, AI Security Solutions Will Proliferate — And Networks Must Prepare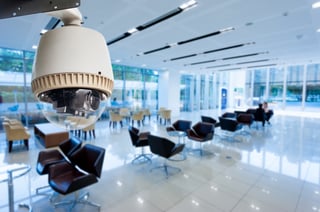 Smart surveillance is cheaper than ever, but is your network ready for the latest security tech?
The costs of security system hardware and software have plummeted, even while the systems have become more feature-rich. Security stakeholders can find solutions featuring AI, facial recognition, and high resolution imagery, along with better storage and cloud integration — all at more affordable prices than ever before.
As a result, high-powered security camera systems have become an increasingly affordable option for security teams across the board — from schools and offices to courthouses and warehouses. Their footprint will continue to expand as costs continue to fall, and as new features entice buyers eager to invest in next-generation security solutions. But what does this mean for the networks on which these bandwidth-intensive systems will run?
With AI Systems, Device Security Is Key
New advancements in machine learning have meant that AI-enabled security systems may in many cases perform surveillance more effectively than a human employee. Smart scanning and other emergent features can allow for impressively accurate detection of potential threats. There are, however, substantial risks involved in relying so heavily on digital systems — especially given how high the stakes are.
While companies who invest in next-generation security systems do so to better-protect their assets, these systems themselves can actually become vulnerabilities if hackers are able to infiltrate the network. Even enterprise-grade security cameras can be compromised, and security breaches of this kind often go undetected. Poorly-secured IoT devices can actually serve as a gateway that cybercriminals can exploit to access sensitive information across the entirety of the network.
Enterprises looking to integrate AI into their security system will need to first confirm that their networks and devices are as well-protected as possible, and follow best practices in IT and security when managing their systems.
AI Security Solutions Demand Better Networks
Networks aren't necessarily prepared for a smooth integration with new security technologies. For companies of all stripes and colors, adding advanced security systems will likely require that current networks first undergo significant upgrades.
Among the top concerns are basic bandwidth capabilities, as networks may quickly become overloaded with the transfer of high-res imagery, and slow down your network. In addition, surveillance systems require networks with low latency in order to ensure minimal delays between the moment of frame capture and image display.
Computing power is a must for modern security systems, as AI applications demand seamless processing in order to function optimally. Features like smart detection, in which a camera may learn to activate an alert in response to unusual behavior, often require more computing power than security teams have available.
The resolution of surveillance footage is getting higher and higher, and can easily use up large amounts of storage space. Security professionals also increasingly prefer to store that footage for longer periods of time. Whether you choose local storage, cloud storage, or a hybrid solution will depend on many factors, but whatever the case, you must ensure that your network is capable of adapting as your security needs scale.
And of course, all of these new system features may be useless if your data backups fail. It's not enough to ensure that critical data is replicated — you'll also want to ensure the data is protected from cyberthreats. Is the data protected against malware and hackers? What about user error, or even a flood or fire? Before you take advantage of AI, you'll want to develop a plan of action to handle any and all potential vulnerabilities — both the routine and the unexpected.
Edge Computing — A Necessary Support System
As security systems integrate AI technology, on-device processing will be critical for making sure these new features are reliable, efficient, and well-protected. Devices able to store, process, and act upon data that's computed at the edge of the network will earn the advantage over those that can only rely on the cloud.
Edge computing opens up new possibilities in the security sector, making features like smart detection more feasible, more effective, more cost-efficient, and more compatible with other operations. Edge systems can offer near-instant facial recognition and the ability to detect suspicious behavior much more quickly than through traditional human-monitored systems, and at a fraction of the cost.
In addition, with a staggering amount of surveillance video content recorded worldwide every day, edge computing will simply be a necessary component for processing that footage, particularly as security teams move toward real-time analysis and predictive analytics.
Preparing Your Network, Protecting Your Assets
No matter the size or scale of the enterprise, AI surveillance is increasingly becoming a must when it comes to providing optimal protection for critical assets. And security professionals across all verticals are implementing the network and security solutions to get the job done.
At Turn-key Technologies (TTI), we've been designing, deploying, and managing powerful solutions tailored to the needs of security professionals for over two decades. With our state-of-the-art duress system, TTI Guardian, high-definition Avigilon AI surveillance and control systems, and gunshot detection systems from SDS, we provide integrated solutions for security teams in all industries — from schools and courthouses to healthcare facilities and detention centers. Our custom software and hardware solutions are designed to scale with your security needs, so you can rest assured that your assets will be well-protected for years to come.