Laboratory environments are generally staffed with highly knowledgeable and competent staff. But even the best of the best have accidents from time to time. There are some simple steps to take to prevent as many accidents as possible, but a great safety plan always has a contingency system in place for those times when something does go awry.
According to the U.S. Bureau of Labor Statistics, there are about three million non-fatal workplace injuries and illnesses reported every year. That equates to about 3.2 cases for every 100 full-time employees, many of which occur in manufacturing settings where the climate is just right for slip and fall accidents, back injuries, head and other injuries sustained from falling objects, and other such hazards.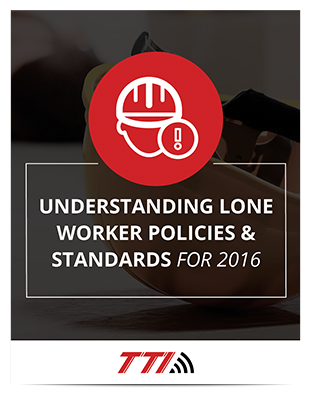 Find out more about what you NEED to be doing to create safest possible environment for all of your lone worker employees.
Subscribe and download your free guide now!
While parents are prepping for back-to-school sticker shock and students are worried about what they'll wear and if all their friends will be back, school administrators are focused on how they'll keep students and faculty safe and secure this school year. Meteorologists tell us to be prepared for El Nino, geologists warn we're overdue for earthquakes, and criminologists say that no school is 100 percent safe from rampages like we've witnessed at Sandy Hook, Muskegon Heights High School, Umpqua Community College, and tragically, so many others.
As another school year rolls around, it's time to take stock of your emergency preparedness level. Sure, the biggies are always on our minds: fire, severe weather, and the potential for an active shooter scenario on campus. But most emergencies that strike schools aren't the headline news makers. They are everyday incidents that involve just a few people, but good response times and a strong preparedness plan can mean the difference in whether or not the event ends up being an amusing anecdote for the high school graduation ceremony or a serious event that alters people's lives. Here are some tips for emergency preparation success.
The need for school security alarm systems is well documented. What's less discussed is exactly how school systems can go about selecting the right security alarm to meet their needs, their budget constraints, and the other functionality they desire. Here are the top considerations to make as you search for the ideal alarm to protect and empower your schools, faculty, staff, and student body.
Whether you're managing a municipal building, a public venue, or a private school, there is one thing on everyone's minds: how to keep workers and visitors safe. It's on the news and all over social media what a dangerous world we live in. An active shooter here. A bomb threat there. A medical emergency at one place, and a dangerous chemical spill in another. What can you do? You can install an alarm system. Are you under the impression that they're too expensive, or hard to use, or perhaps not really essential to your operations? Here are the top myths surrounding alarm systems and what the truth really is.