As wearables enter the workplace, CIOs and their IT teams must prepare for the attendant cybersecurity challenges — and the opportunities to capture productivity gains.
As employees increasingly rely on personal devices and applications to conduct business, organizations must implement shadow IT policies to govern unapproved programs and prevent security breaches.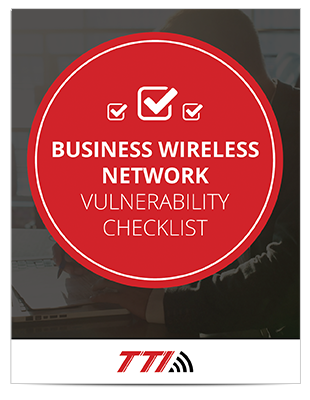 Does your company have a secure enough network to protect your digital assets?
We're sharing our advice with our loyal readers. Subscribe and download your free vulnerability checklist now!
BYOD | Cybersecurity | Mobility | Network Security | mobile
From our friends at bestvpns.co.uk
Once upon a time, all of the devices that were used to access corporate systems were owned and managed by the company's own IT department. Then, the mobile revolution happened. People wanted to use their personal devices for work, so that they didn't have to carry and keep up with two or more devices. Companies wanted this, too, because it cut a big chunk out of their monthly operational bills. BYOD was born. As many as three-quarters of all businesses are either operating under some type of BYOD situation, or are planning to in the foreseeable future.
Most businesses are still grappling with BYOD relative to smartphones and tablets. Now, an entirely new set of challenges emerges with wearable tech like smart watches and other Internet of Things (IoT) devices, such as location beacons, connected eyewear, and more. Should your BYOD policy be expanded to include wearables? Are there security risks associated with these devices? Yes and yes. Here's what you need to know.
BYOD wasn't one of those trends that came in and took over, nor was it one that gradually made its way into the workplace. It began in the 1990's, but petered out in the early 2000's due to incompatibility issues, security worries, and some legal concerns. Now it's back, and back with a vengeance.
The BYOD concept has been gaining steam in recent years as employees have become increasingly mobile. There are a few advantages to BYOD, including cost savings for your business and convenience for your employees. But there are also some drawbacks, which are typically related to security concerns. Here are some of the do's and don'ts of BYOD for your business.
BYOD is an acronym that stands for "bring your own device." It's a technique that is making waves in the business community these days, particularly because of both the cost saving and productivity-increasing benefits that comes with this decision.
Slomin's Home Service has always had a great reputation for service. TTI took a look at how their employees utilize technology to enhance not only their work experience but to also increase customer satisfaction. Over the weekend we had an opportunity to sit down for a cup of coffee with Slomin's Service Technician, Jason Mushalla to discuss the following topic.
When it comes to implementing a BYOD strategy, IT decision makers may be fearful of the potential security risks that are involved. On the other hand, some businesses have jumped the gun and rolled out a BYOD plan while failing to incorporate proper policies for their staff. As a matter of fact, according to a Dell info graphic, 80% of BYOD use is totally unmanaged. So is there a happy medium between diving right and completely opting out? With 20% of BYOD programs predicted to fail by 2016, it would be highly beneficial for your organization to take a cautious approach.
Today rapid advancement in technology is changing the way we think and learn. New technology brings new trends such as BYOD and now new teaching methods such as flipped classrooms and 1:1 learning environments. Tablets in the classroom are becoming the norm but what's next?
You have had the same business model for the past 30 years. You may have some basic desktops to support email and internet access but you still feel that as long as an employee has a working phone, ink in their pen, and a fresh 100 page spiral bound notebook then they have all the tools that they need to succeed.
Lets face it, today's children are growing up with a baby bottle in one hand and a tablet in the other. So. what does this mean for the traditional classroom?
IT managers are currently facing challenges throughout the course of the mobile device "invasion". Hoards of employees are invading the IT department desperately trying to connect their unsecured virus ridden devices to the companies network. With the security risks alone, IT Managers must be ready to make an escape from their office while encouraging their fellow staff members to keep moving forward. No Escape Unfortunately, there is no escaping this invasion. According to Gartner, two-thirds of the mobile workforce will own a smart phone in 2016 and 40 percent of the workforce will be mobile. So what does that mean? It means that mobility in the workplace is here to stay! Now we must ask ourselves, are we going to let it stay or are we going to take a stand? Now that we have decided that we must protect our networks, how do we go about doing so? Here are the necessary survival tools below: