How to Choose the Right Network Automation Tools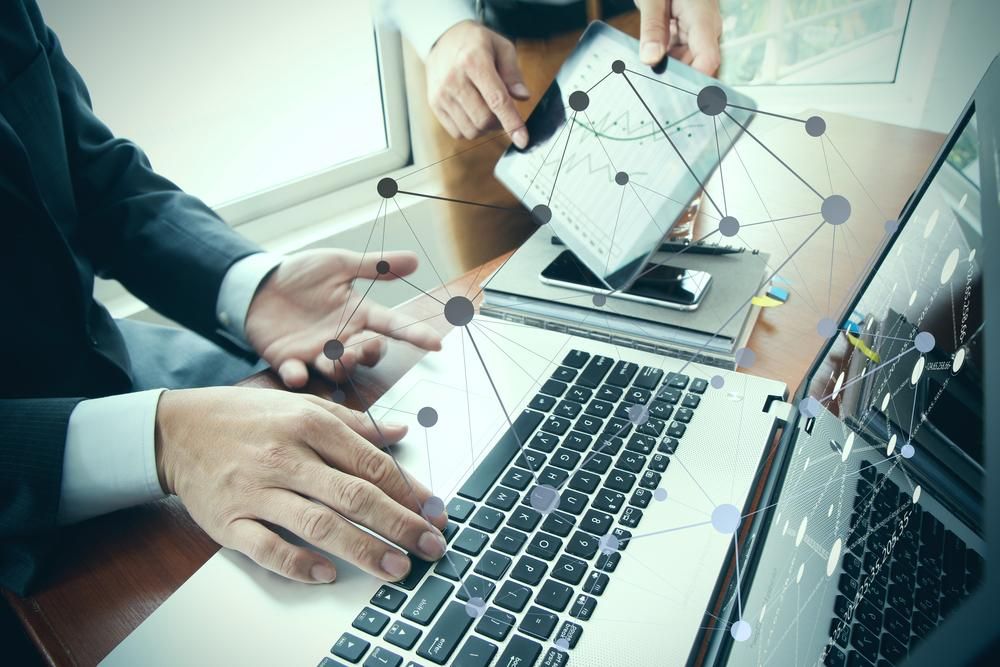 Network automation tools are revolutionizing the speed and efficiency of network management. Here's how to choose the network automation tool that's right for you.
In one form or another, experts agree that network automation is the way of the future. With a range of tools available, businesses of all sizes can now automate many network management processes, making basic IT tasks easier, faster, and cheaper.
But despite these benefits, many enterprises have been hesitant to integrate automation tools into their network management processes. According to Gartner, about 75% of organizations still manage their networks manually, whether to avoid disruption or maintain familiar practices.
Some of this hesitancy is natural, but enterprises that wait too long to capitalize on the growing selection of available automation tools may be holding themselves back unnecessarily. In this day and age, it's easier than ever to find an appropriate and effective network automation platform. Evaluating which option meets the needs of your enterprise is the best place to start.
What Are the Benefits of Network Automation?
Network automation tools set up network processes and tasks to run automatically and with minimal input from human network engineers. These tasks might be part of configuration, management, deployment, provisioning, or general operations, and they may function across multiple networks or on devices from a few different vendors. Most automation tools offer a number of capabilities, and can be used across a diversity of networks.
One of the primary benefits of network automation is that it allows organizations to save time by using software to manage processes that would otherwise have to be repeated manually. In addition, network automation tools can (if implemented correctly) reduce the chance of human error and maintain consistency throughout the organization. Both routine and complex tasks can be automated to ensure speed and consistency, which can improve operational efficiency and ultimately lower costs.
By managing bandwidth usage automatically, mapping networks, and provisioning resources, network automation tools can improve network functionality and virtual load balancing overall. If something does go wrong with your network, these tools can identify and troubleshoot the issue immediately, performing root cause analyses and even executing self-healing processes. Many of these tools also include monitoring capabilities that give IT professionals greater visibility into the network, turning incidents into insights that can be used to prevent further hiccups down the line.
Automation tools also typically implement security and compliance standards, which may be mandatory in industries like healthcare and finance. For instance, many enterprises risk facing legal repercussions if they fail to adhere to protocols set and monitored by the Center for Internet Security and the Defense Information Systems Agency. Network automation tools can help to avert these risks by ensuring consistent compliance.
Finally, network automation can allow administrators to more easily complete routine tasks, giving them more time to spend on longer-term strategic projects that could have a greater impact on the organization. Automation won't replace IT, however it can give teams leeway for greater innovation.
What Network Automation Tools Are Available?
There are dozens of network automation tools available, with options to suit the goals and capabilities of every enterprise. For many, the first choice will be commercial, out-of-the-box platforms that offer ease-of-use and a standard range of capabilities. However, these can be limited in terms of their flexibility. Alternatively, command-line interface automation tools offer IT pros the ability to adjust these tools to their desired specifications, although this will require in-house expertise and proficiencies with specific syntaxes.
---
Although there are many suitable options for businesses, the following four tools are a good place to start for any business looking to automate network management. With a score of other equally strong options on the market, every enterprise should be able to find a product that suits their needs.
Which Automation Tools Are Right for My Business?
When choosing between dozens of available network automation tools, businesses can start by considering the size of their business (which may determine the price they can afford), their operational requirements, and the ease of making the transition.
Large businesses typically have individualized and diverse operational needs. With more resources for DevOps, large businesses might be inclined to use open-source platforms to manage this operational variety. But if their network automation needs are more straightforward, they can't go wrong with a time-tested major vendor that offers full functionality and instant insights.
Surprisingly, large businesses may actually find it more difficult to switch to network automation than their smaller counterparts. With entrenched processes and unwieldy network landscapes, it can be more time-consuming for large enterprises to bring new platforms online. Nevertheless, the potential benefits make this change especially crucial for larger businesses.
Small and medium-sized businesses might think they can avoid the network automation question altogether. But even these businesses are increasingly reliant on IT, and growing network management needs can quickly overwhelm a small IT team. The good news is that it's generally easier to overhaul smaller networks and achieve time-saving and cost-cutting automation. Smaller networks mean simpler tools may be appropriate, although best practices demand that you choose a platform capable of scaling as you grow.
Making the Switch to Network Automation
With the many potential advantages of network automation, your enterprise will likely want to investigate making the switch. For many, the change will be worth it, but there are a number of factors you'll need to take into consideration, from your organization's overall growth goals to your IT budget. You'll want to perform a thorough network evaluation to understand the current health and scope of your network. And as you consider your options, you should be sure to consult with an expert to ensure that you're making the smartest and most cost-effective choice for your business.
To guide you through every step of this process, the networking professionals at Turn-key Technologies are here to help. Our IT experts have nearly three decades of experience developing and implementing enterprise IT solutions. Schedule a consultation today to figure out your network automation options, talk through next steps, and learn more about using a managed services provider to handle all your network automation needs.
By Robert Elgart
02.12.2019
Sign up for the TTI Newsletter