WIRELESS NETWORKS
TTI designs and installs state-of-the-art wireless networks for the enterprise.
Here's what to expect when you partner with us for your next wireless project.
Initial Consultation
We listen to your needs and work with you to establish goals for your network.
Building Plans
We run a thorough IDF/MDF survey before proposing a custom wired network design.
On-site Verification
We ensure predictive AP coverage is 100% accurate with on-site measurements and validation.
Adjustments
We identify potential issues and re-design the AP layout as needed.
Project Scope
We strategize with transparency. Projects don't begin until you are 100% satisfied.
Off-site Testing
We pre-configure the entire wireless network to mitigate installation bottlenecks.
Optimizing Components
After installation, we optimize all components to ensure every project goal is met.
Training and Support
Set off on new business ventures with your state-of-the-art wireless network.
Enjoy Increased Productivity
Reap new benefits with a world-class wired network and access free support for up to one year.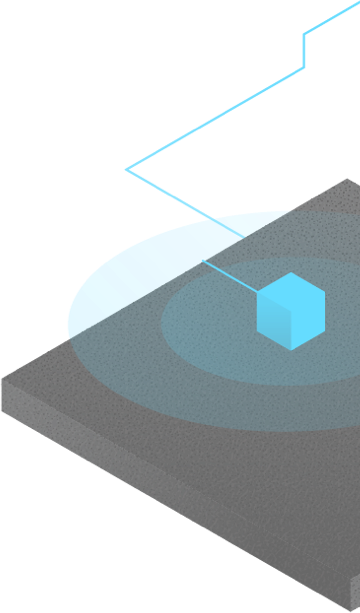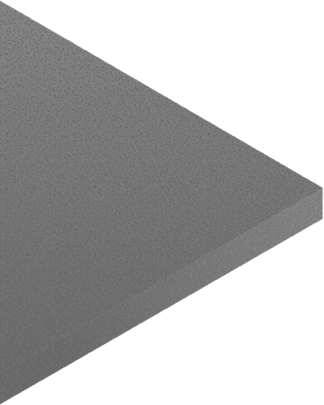 Trusted Wireless Network Support
From the initial consultation to on-site installation, we will work with your technical teams to design and build a cutting-edge wireless network that fulfills the demands of today and the future.

Bruce Sarte
Director of Information Technology
Cedar Crest College
"A proper evaluation where you really dig deep to understand your client is a time-consuming process, but TTI asks the right questions — and frankly, a lot of vendors just don't do that."
Installed ten Aruba Networks AP-275 wireless outdoor access points (802.11ac, 1.3Gbps) and fortified the network with Aruba's ClearPass.
Read the Case Study

Rob Czetli
Director of Information Technology
Octorara Area School District
"TTI has kept Octorara at the leading edge of technology. Projects have been perfectly executed and their continued support has helped elevate our knowledge while ensuring we gain full value from everything we've deployed to enrich our whole community of users."
Created a virtual map of planned access point placements for each of the schools, repurposed legacy cabling, and implemented a seamless port-to-switch layout with no bottlenecks in its design.
Read the Case Study

Mark Morrow
Executive Director of Facility Technology at ASM Global
Pennsylvania Convention Center
"No matter what the project, venue, or required solution we have sought, we have found a true partner in TTI. They continue to provide well designed, budget conscious solutions in line with our needs."
Updated the entire wireless network to procure pervasive, secure wireless connectivity, and facilitated easier management of the network to eliminate a need for additional support staff.
Read the Case Study
WIRELESS NETWORKS SERVICES
Wireless Site Survey
Optimize wireless communications for your organization by identifying and eliminating gaps in your coverage.
Network Design
Configure your network infrastructure from the ground up to enhance every aspect of your software and equipment.
Structured Cabling
Support your mission-critical communications with state-of-the-art copper and fiber cabling solutions.
Network as a Service
Leverage third-party services, networking resources, and new applications to transform and strengthen your network infrastructure.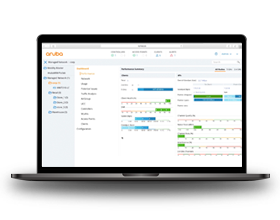 Aruba Mobility Conductor
Simplify your controller management and improve your wireless reliability with a master controller. Mobility Master enables IT teams to manage all of their controllers from a single centralized dashboard with ease.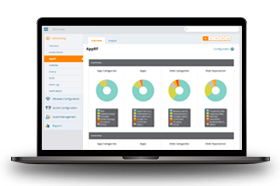 Aruba Central
Lead your digital transformation initiative by simplifying the management of wired, wireless, and SD-WAN infrastructure. Aruba Central comes with advanced analytics and automated device security.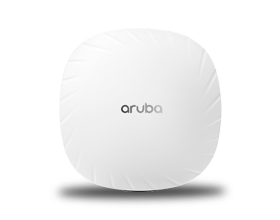 Aruba 535 Series
Bring WiFi 6 to your business with these 802.11ax access points that boast 3.55 Gbps of throughput and have OFDMA-powered parallel transmissions capabilities.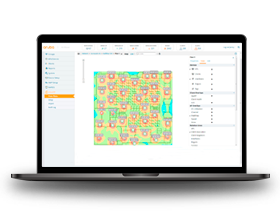 Aruba AirWave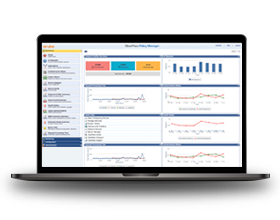 Aruba ClearPass
Wi-Fi 6E: The Hype is Real