Detect and mitigate threats and network bottlenecks before they ever affect your network.
Downtime is costly, and so are data breaches. By arming your business with network analytics solutions, you can eliminate your chances of encountering both. Check out our diverse catalog of products.

The latest era of big data doesn't live in a data center or the cloud — it sits at the edge. CIOs must be able to harness and leverage this data to reveal impactful insights and deliver better business outcomes. And that's where Aruba ESP comes in: the industry's first AI-powered platform built to unify, secure, and optimize the edge.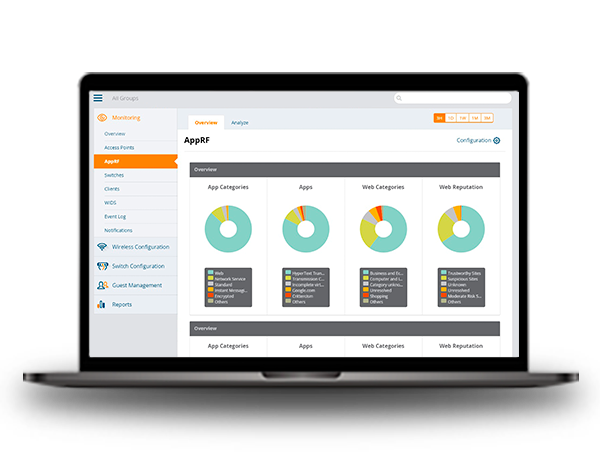 AI Ops
Aruba ESP leverages AI and 360° telemetry data to help CIOs reveal issues on the network edge before users ever notice them.
Zero Trust
Aruba ESP utilizes Zero Trust principles to identify and trace any endpoint on your network so you can police users and devices no matter how or where they connect.
Unified Infrastructure
In tandem with Aruba Central, ESP provides a single watchtower from which CIOs can monitor all network operations across wired, wireless, and WAN locations.

With the influx of IoT technologies, SaaS products, and other new applications, modern IT environments are more complex than ever. It falls to CIOs to deliver a reliable user experience in this sea of services. With Aruba UXI, IT teams can leverage insightful network and application analytics to improve how end-users are experiencing network services.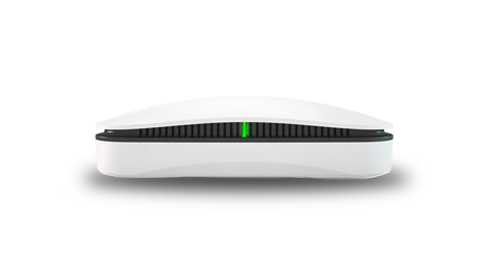 Easy to Use
UXI is centralized on one dashboard so that IT teams can easily drill down into analytics and diagnostics from a single pane of glass.
Scalability
Scale to any network sensor and connect via cellular data for easy onboarding and troubleshooting.
Interoperability
Utilize webhooks and third-party applications like Slack for better control management.