No one knows what the future of education holds — but upgrading to WiFi 6 can help school districts be prepared for whatever comes next.
With the recent additions of smishing and vishing, social engineering phishing attacks are becoming more sophisticated. Enterprises with technically sound cyberdefenses must still beware of social engineering attacks.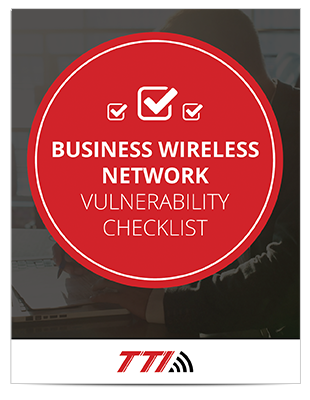 Does your company have a secure enough network to protect your digital assets?
We're sharing our advice with our loyal readers. Subscribe and download your free vulnerability checklist now!
As the black market for stolen data grows, cybercriminals are targeting enterprises more aggressively than ever. Don't let your organization join this list of victims.
In order for CIOs to keep customers' and employees' data secure, it's important for them to have a good understanding of what cybercriminals do with such data after they breach enterprise networks.
The warehouse of the future will rely on IoT devices to cut costs, improve efficiencies, and boost security. In this article, we'll discuss what warehouse managers need to know to prepare their warehouse networks for emerging technologies.
As enterprises prepare for Wi-Fi 6, now's the time to decide whether to rip and replace your existing cabling or invest in solutions designed to get more out of your current infrastructure.