The warehouse of the future will rely on IoT devices to cut costs, improve efficiencies, and boost security. In this article, we'll discuss what warehouse managers need to know to prepare their warehouse networks for emerging technologies.
As enterprises prepare for Wi-Fi 6, now's the time to decide whether to rip and replace your existing cabling or invest in solutions designed to get more out of your current infrastructure.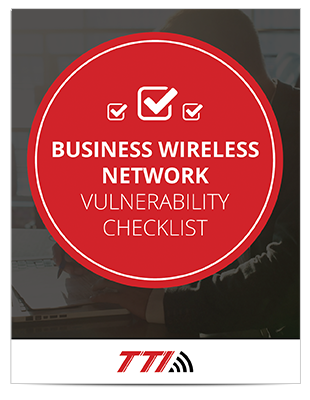 Does your company have a secure enough network to protect your digital assets?
We're sharing our advice with our loyal readers. Subscribe and download your free vulnerability checklist now!
From AI security cameras to biometric access controls, these IoT devices can help prevent warehouse theft and safeguard employees.
Network automation tools are revolutionizing the speed and efficiency of network management. Here's how to choose the network automation tool that's right for you.
IoT-enabled medical devices have the potential to revolutionize healthcare, but these sophisticated endpoints won't can't change medicine if there isn't a robust networking WiFi infrastructure supporting it.