As wearables enter the workplace, CIOs and their IT teams must prepare for the attendant cybersecurity challenges — and the opportunities to capture productivity gains.
As employees increasingly rely on personal devices and applications to conduct business, organizations must implement shadow IT policies to govern unapproved programs and prevent security breaches.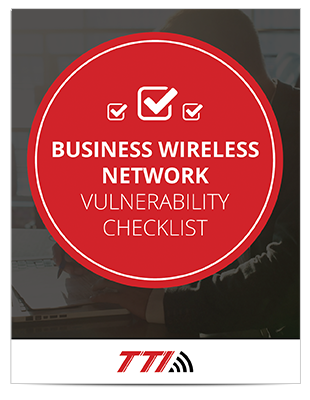 Does your company have a secure enough network to protect your digital assets?
We're sharing our advice with our loyal readers. Subscribe and download your free vulnerability checklist now!
BYOD | Cybersecurity | Mobility | Network Security | mobile
From our friends at bestvpns.co.uk
Once upon a time, all of the devices that were used to access corporate systems were owned and managed by the company's own IT department. Then, the mobile revolution happened. People wanted to use their personal devices for work, so that they didn't have to carry and keep up with two or more devices. Companies wanted this, too, because it cut a big chunk out of their monthly operational bills. BYOD was born. As many as three-quarters of all businesses are either operating under some type of BYOD situation, or are planning to in the foreseeable future.
Most businesses are still grappling with BYOD relative to smartphones and tablets. Now, an entirely new set of challenges emerges with wearable tech like smart watches and other Internet of Things (IoT) devices, such as location beacons, connected eyewear, and more. Should your BYOD policy be expanded to include wearables? Are there security risks associated with these devices? Yes and yes. Here's what you need to know.
BYOD wasn't one of those trends that came in and took over, nor was it one that gradually made its way into the workplace. It began in the 1990's, but petered out in the early 2000's due to incompatibility issues, security worries, and some legal concerns. Now it's back, and back with a vengeance.