IT solutions seem to evolve at an unprecedented rate. The top network and security trends this month aren't what they were last month (let alone last year!). So, how are organizations and enterprises expected to keep up with the most current updates and emerging concepts? In today's business climate, falling behind with your technology solutions simply isn't an option. That's why Turn-key Technologies is launching this new series on the latest trends in IT solutions.
Cybersecurity | Network Security
The modern hacker is intelligent and innovative -- and probably attempting to breach your business systems as we speak. Today's cyber attackers are evolved. They're constantly learning from new security protections and finding ways around them. They're relentlessly identifying opportunities to plunder data and hold networks hostage. They're progressive, not stagnant. To have any chance of defending against them, your approach must be just as fluid.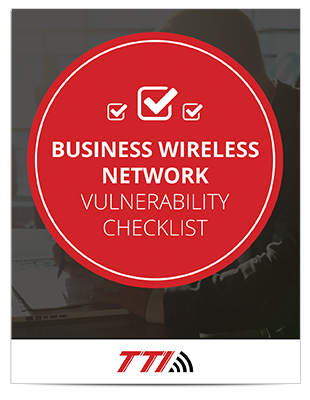 Does your company have a secure enough network to protect your digital assets?
We're sharing our advice with our loyal readers. Subscribe and download your free vulnerability checklist now!
Turn-key Technologies was recently awarded "Top 10 Network Design and Integration Services Companies in 2017" by Enterprise Services Outlook.
Cybersecurity | Network Security
You wouldn't attempt to build a home using tree branches and twine. You wouldn't try to contact a friend via telegram. You wouldn't think of playing your favorite album on a phonograph. These tools are outdated and highly insufficient to meet today's needs. Even alluding to them seems absurd. Why, then, would you consider relying on outdated, insufficient network security solutions to protect your critical assets in this increasingly advanced age of cyber crime?
Cybersecurity | Network Security
You know there are cyber security threats out there, growing more dangerous and more complex every day. You know you can't afford to put your organization's data, clients, employees or assets at risk. You know you need to fortify your network before a security breach assaults your operations and inflicts irrevocable damage. But how do you make this happen? Designing a network that's built on a foundation of solid security takes knowledge, experience and the right approach.
There's no doubt the Internet brings progress and productivity to your organization. In today's business world, technology and connectivity are integral to success. But with the "good" comes the "bad," and that means network security attacks that have the potential to cripple your company. Some of the most recent and hard-hitting security attacks have been dominating news headlines and warning businesses of the serious dangers out there. What can your organization learn from them?