While the IoT has already secured its place on the shortlist of mission-critical enterprise technologies, the dust hasn't settled yet. From connected vehicles to disaster warning systems and beyond, the catalogue of promising IoT applications will only continue to grow. But to capitalize on this emerging platform, enterprises will need a clear idea of how they plan to use it — and which networking solutions they'll need to make that plan possible.
Smart factories bring sophisticated network solutions to bear on systemic industrial inefficiencies. With the right tools, they can help your business advance to industry 4.0.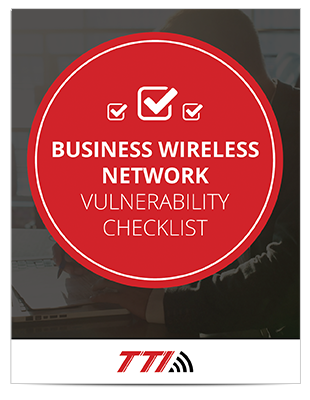 Does your company have a secure enough network to protect your digital assets?
We're sharing our advice with our loyal readers. Subscribe and download your free vulnerability checklist now!
California's new IoT cybersecurity law takes aim at smart device manufactures that expose their customers to unnecessary cybersecurity risks.
To achieve maximal efficiency, businesses must process and analyze data in near-real-time — to do that, they need edge computing.
The IoT has the potential to transform the way we do business, but enterprises need to ensure their infrastructure is prepared to capitalize on the opportunity.
Recent warnings from multiple government agencies have underscored the massive cybersecurity liability that unsecured IoT devices present.