Internet capacity may soon become just another commodity available in the peer-to-peer marketplace.
Thinking of getting a wireless site survey performed at your workplace? The experts at Turn-key Technologies are here to walk you through the process.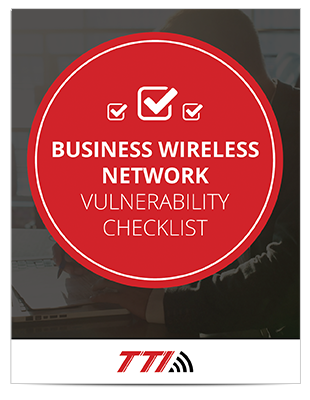 Does your company have a secure enough network to protect your digital assets?
We're sharing our advice with our loyal readers. Subscribe and download your free vulnerability checklist now!
As companies in the petrochemical space incorporate big data and cloud computing into their networking infrastructures while employing leaner remote teams, they must invest in robust, custom networking solutions.
Telecom and tech companies are bullish on 5G, but until the cost of implementation begins to drop, making a business case for the next generation of mobile networking is going to be difficult.
Providing free WiFi is a great way for landlords to set their properties apart and guarantee interest from more potential tenants.
In addition to supporting thousands of connections a day, enterprise networks have to overcome the dozens of interference issues that come with a large office environment — and that includes your festive holiday lights.