As the workplace becomes increasingly digital, college students need more exposure to technology in the classroom. Here's what university CTOs can do to help:
University IT departments must take steps to bolster their campus networks as collegiate eSports become increasingly popular.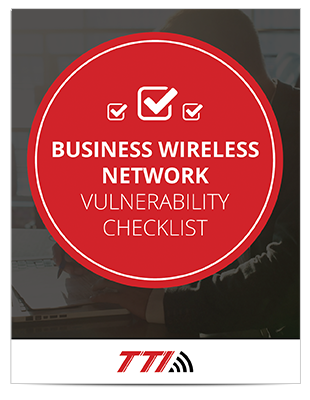 Does your company have a secure enough network to protect your digital assets?
We're sharing our advice with our loyal readers. Subscribe and download your free vulnerability checklist now!
Campus Network | Higher Ed | Wi-Fi
There's no denying that a strong campus WiFi network is critical in terms of attracting and retaining students in higher education. You're dealing with a user base that expects to be connected via desktop PCs, laptops, smartphones, tablets, gaming devices and more -- plus the load of IoT-integrated technologies that campuses should be adopting to stay on the cutting edge and remain competitive among institutions. So, what if your campus WiFi network is actually failing?
Major advancements in connectivity have brought today's Internet users to a "point of no return" when it comes to the evolution of cyber threats. Every day, hackers become more skilled, finding new ways to attack systems and hold networks hostage. Because we now rely so heavily on the Internet for just about everything, there are increasing opportunities for security vulnerabilities to be exploited. For higher education IT professionals, addressing this reality is no small feat. Campus network security is more essential -- and more challenging -- than ever before. In far too many instances, colleges and universities are failing to ensure that their networks are truly secure. In fact, the 2017 Global Cybersecurity Assurance Report has revealed that the education sector scored second-to-last (at 64 percent) on risk assessment and security assurance among the rated industries.
Today's on-campus help desk is challenged with solving problems across a wide range of users and devices. From connectivity issues to hardware malfunctions and everything in between, there's often a mounting pile of IT tickets to be received and resolved. This not only puts a strain on the resources appointed to address campus IT needs, but also affects how students and staff perceive the level of service they receive in response to help inquiries. The difference between exercising reactive IT measures that necessitate constant firefighting and implementing proactive IT solutions that foster improved service is knowing how to get ahead of the problems. So when it comes to managing your campus's wireless network, it's important to have the kind of architecture that enables you to use network overlay tools.