Subscribe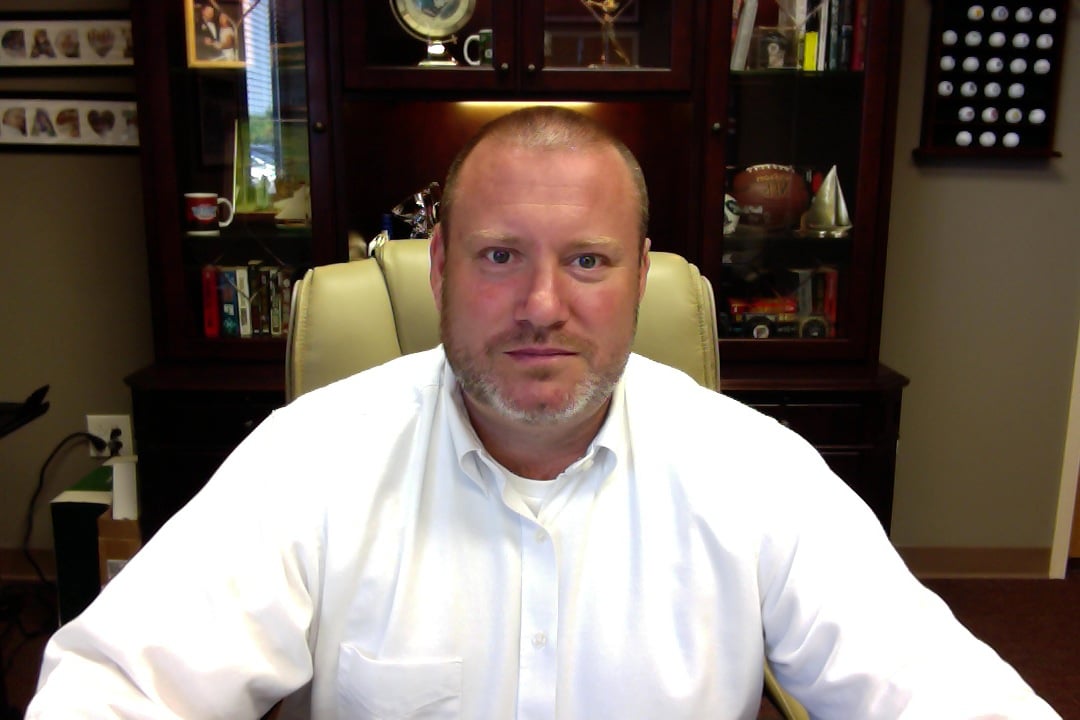 3 Signs Your Hospital IT Infrastructure Needs an Upgrade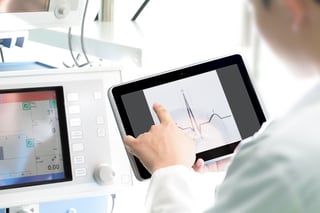 Building a reliable hospital network is inherently difficult, but the rapid, broad-based digitization of the industry in the past few years has made it even harder.
Though it's been relatively slow to adapt to the technological changes affecting every industry, healthcare is right now undergoing a tremendous digital transformation. To make this rapid digitization possible, the average large hospital now relies on as many as 85,000 connected devices in addition to its standard network infrastructure.
These devices generate an immense amount of information — research shows that patient data in the global healthcare system is set to expand from 500 petabytes in 2012 to 25,000 petabytes in 2020. That means it has never been more important for hospital IT teams to make sure their infrastructure is sufficiently powerful.
Ultimately, the health of a hospital's patients is tied directly to the health of its networks, and as Aruba Networks' Product Marketing Manager Rick Reid points out, "[Networks] have to be extremely reliable because it's literally life or death. You have to plan coverage capacity, backup systems, and application intelligence just to make sure that things work — and that they work 24/7."
But how does a hospital IT team know when things aren't working? Below are three day-to-day struggles that often indicate that it's time to upgrade a hospital's networking infrastructure.
1. Subpar Communication among Care Providers
Frequent, reliable communication among physicians and nurses is absolutely critical to effective patient care. Unfortunately, in a large hospital rife with radio-frequency interference, facilitating this communication is easier said than done.
In a hospital, email, Voice over Internet Protocol (VoIP), Voice over WiFi, EHR systems, and more are all competing for bandwidth on the same networks. If a hospital's networking infrastructure is outdated or poorly designed, these channels will start to get clogged with traffic, opening the door to faulty connections, equipment malfunctions, and even lost or unreceived messages. If caregivers start to repeatedly complain about inconsistent connectivity, it's time for an infrastructural upgrade.
2. Post-IoT Connectivity Network Slowdowns
The Internet of Things (IoT) has been one of the strongest driving forces behind the mass digitization of healthcare. In fact, according to a study published in Healthcare Informatics Research, 40% of all IoT devices will be health-related by 2020.
Medical IoT devices boost a hospital's efficiency by facilitating various kinds of remote care. They also improve the overall quality of care by providing physicians and nurses with access anytime, anywhere to real-time patient data and laboratory insights. That said, many of these devices must be kept on at all times, and while most of them don't require a huge amount of bandwidth, the demands of each of these many devices add up quickly. When a hospital starts to experience connectivity slowdowns and/or device failures — and it's almost certainly a when, not an if — that's the first sign that more network capacity is needed.
3. Insufficient Network Coverage
Losing track of medical equipment can have a substantial impact on a hospital's bottom line, which in turn makes it more difficult to provide top-notch care to every patient. However, with tens of thousands of traditionally offline devices — from infusion pumps to monitoring stations — floating around a hospital complex, keeping track of everything can feel impossible.
Encouragingly, radio-frequency identification (RFID) technology allows hospital staff to tag equipment and quickly and easily pinpoint the precise location of any given medical device as soon as it's needed. RFID-powered inventory management systems make it incredibly simple to automate the process of distributing and collecting everything from scrubs to IV poles, but for this tech to work, a hospital's network infrastructure must deliver wireless coverage in every nook and cranny.
Fortunately, through a wireless site survey from a networking expert like Turn-key Technologies, a hospital IT team can gain a comprehensive picture of its network coverage. This knowledge is vital in assessing whether — and where — infrastructural upgrades are needed, helping hospitals steer clear of a costly rip-and-replace scenario until it's absolutely necessary.
Interested in learning more about the health of your hospital network? Download our free guide for healthcare IT professionals today!