{% if (subscriberProperty != "yes") && (subscribeUrl != "") %}
Subscribe
{% endif %}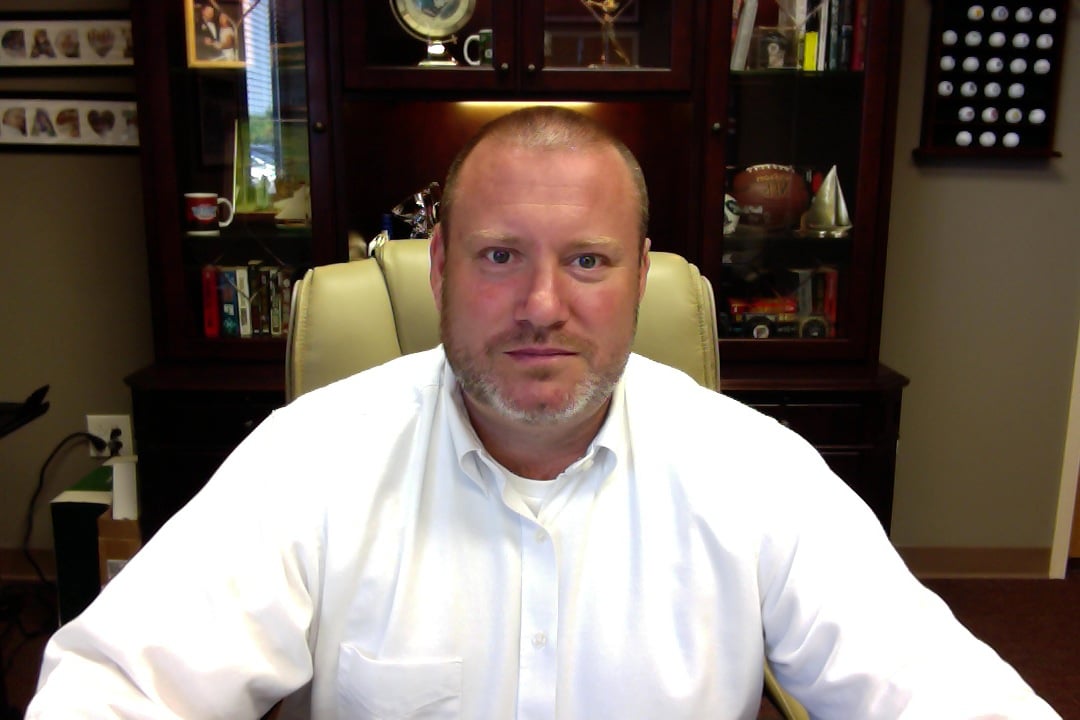 HIMSS 2018 Directs Industry's Attention to AI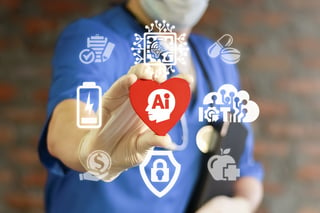 Artificial intelligence technology — and especially its pivotal role in the shift to value-based care — was a hot topic of discussion at HIMSS 2018.
The 2018 Healthcare Information and Management Systems Society (HIMSS) Conference & Exhibition recently wrapped up in Las Vegas, capping a week-long gathering of more than 40,000 leading healthcare IT professionals who came to share their thoughts on the state of the industry.
As a fixture at the popular Intelligent Health Pavilion, artificial intelligence (AI) technology was a major topic of discussion throughout the conference, due in large part to speculation that it could be instrumental in completing the shift to value-based care. According to Cerner Corp.'s Senior VP for Population Health Ryan Hamilton, much of the interest in AI is about "how...you personalize and make healthcare workflows more intelligent. That could mean [achieving] better clinical outcomes, [or finding] insights to make yourself more operationally efficient."
AI's place of privilege at HIMSS 2018 suggests that healthcare stakeholders are finally starting to accept that the technology has matured enough to drive real-world results. Research released by Healthcare IT News and HIMSS Analytics in April 2017 indicated that technological underdevelopment was by far the largest barrier to AI adoption in the healthcare space. But judging from the mood at HIMSS 2018, a lot of that skepticism seems to have disappeared.
Healthcare AI Companies Ready to Deliver Value Right Now
"Artificial intelligence has been around for a while, but why all the buzz around it now?" mused University of Pittsburgh Medical Center Health Plan Chief Analytics Officer Pamela Peele. "It's because we have dense, robust algorithms, tons of data, and the ability to handle it computationally. It's the perfect storm."
Thanks to this "perfect storm" of recent technological developments, a number of companies have already started manufacturing AI-based products designed to facilitate everything from clinical care, to revenue cycle management, to laboratory research. Many of these products are already functional, and they were on display at the Intelligent Health Pavilion.
The Pavilion featured cutting-edge enterprise AI tools like H2O.ai, an open source platform that provides companies with easy access to various machine learning and predictive analytics capabilities. The platform is expected to enable the kind of real-time preventative care that saves lives. "With H2O, data scientists can develop metrics and thresholds from patient data so that the hospital care team will be notified immediately if a patient shows signs of 'crashing,'" the company's site explains. "Moreover, early signs of cancer can be detected at a curable stage by finding circulating tumor DNA in blood."
Building an IT Foundation Capable of Supporting AI
At the time of the Healthcare IT News/HIMSS Analytics study's release, a mere 4.7% of healthcare organizations were actually using AI-based technologies. That said, 34.1% of healthcare organizations said that they plan to adopt AI tools within two years, and a further 24.7% said they had plans to adopt AI tools within five years.
"If you look at [healthcare organizations] with plans to leverage AI in some way, shape, or form, we're going to see significant growth," says Director of Research at HIMSS Analytics Brendan FitzGerald. "Once the industry has a handle on how to implement AI at the point of care, the ability for AI to present clear and present opportunities [will] escalate adoption."
As with so many other digital technologies, effective implementations of AI in a healthcare setting will ultimately require powerful and secure networks. AI has substantial potential, but much of it lies in its ability to gather, organize, and process unfathomable volumes of data in the blink of an eye — all of which can only be done with a reliable connection to the internet.
At Turn-key Technologies (TTI), we understand the importance of world-class end-to-end networking solutions in a healthcare environment. That's because we have more than two decades of experience helping hospitals and other care-oriented organizations build and maintain the kind of IT infrastructure they need to provide high-value services and care to each and every one of their patients.
As Pappas makes clear, "This stuff is real. You can buy it tomorrow morning — so we're the hospital of today, not the hospital of tomorrow." He's right to be optimistic, but without the kind of top-notch networks that TTI specializes in building, AI will never have the chance to realize its full potential — in healthcare or anywhere else.