You've heard about the latest WiFi standard set to be completed by 2019, but how will its benefits translate into real results for your business?
Hospitals present networking professionals with a wide range of unique challenges, which is why comprehensive site surveys are so essential in the healthcare space.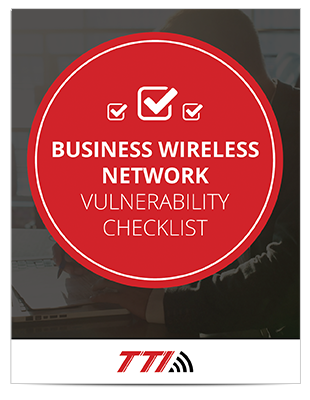 Does your company have a secure enough network to protect your digital assets?
We're sharing our advice with our loyal readers. Subscribe and download your free vulnerability checklist now!
In the midst of a record-breaking cybercrime wave, companies are starting to take a proactive approach to detecting and repelling network security threats.
Employees expect to have access to WiFi at work, but delivering a sufficiently powerful and secure network on an enterprise scale is easier said than done.
All enterprises should be equipped with the tools and know-how to combat modern cybercrime. With new hacks and malicious attacks perpetrated against major companies making headlines every day, it's increasingly clear that many enterprises simply aren't prepared.
Emerging wireless technologies promise to provide networking administrators at large public venues with a powerful set of tools they can use to satisfy skyrocketing bandwidth demands.