No one knows what the future of education holds — but upgrading to WiFi 6 can help school districts be prepared for whatever comes next.
Target Wake Time (TWT), one of WiFi 6's most clever features, helps devices conserve power, and prevents channel contention. Here's why enterprises should pay attention.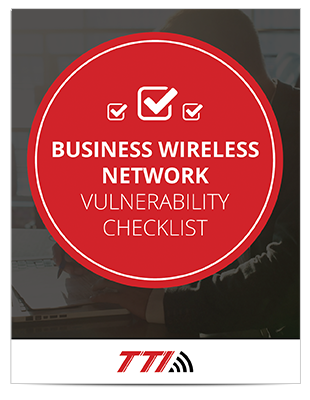 Does your company have a secure enough network to protect your digital assets?
We're sharing our advice with our loyal readers. Subscribe and download your free vulnerability checklist now!
WiFi 6 is coming out at the end of 2019, and it's going to be a gamechanger. The secret weapon? OFDMA.
With open office plans, task-based layouts, high turnover, and diverse tenant rosters, coworking spaces represent some of the most challenging environments when it comes to network design. Here's what coworking spaces must do to overcome these challenges.
The rapid growth of enterprise IoT ecosystems pushes businesses to adopt WiFi 6 — now.
As enterprises look for advanced networking technology to support their evolving needs, WiFi 6 offers a host of game-changing improvements over its predecessors.